Customers often ask us what the difference is between the South Galaxy G7 and the Galaxy G2.
As you can see in the datasheet, all 2 GNSS receivers are almost identical. They all have the same GNSS chip with 965 channels and can receive the L1 L2 and L5 band of GPS, Glonass, Galileo and BeiDou. The difference is in the sim card option. Here the G2 has a sim card module and the G7 does not.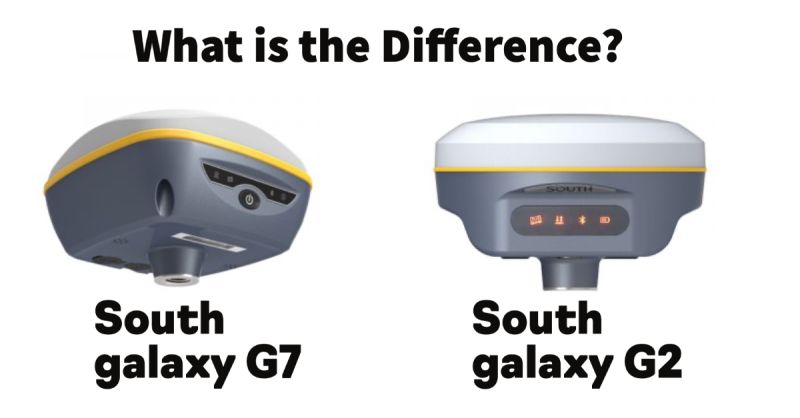 But do I need internet in my receiver?
No, not often. You almost only need internet to receive RTK correction data. This is done via the NTRIP client. As this NTRIP client is often built into the surveying software on your tablet, it is redundant with the receiver. This means that your receiver sends uncorrected data to your tablet and that your software corrects it in real-time. For most applications, the Galaxy G7 is sufficient.
Do you need directly corrected data from your receiver?
Then we recommend the South Galaxy G2. This is equipped with a 4G SIM card module. And since the 3G network is being phased out, this is a wise choice.
Want to know more? Then click on the following links:
South galaxy G7 | Lowest price online | Global GPS Systems.
South Galaxy G2 | Lowest price online | Global GPS Systems.
Want to read the User Manual of the galaxy G7 click here!