Hello,
How can i export a RINEX 3 file out SurfX after a static measurement?
Hello,
It cannot export the static files with SurvX. The files are stored in the device.
You need RINEX 3 file,right?
Before static measurement, we need to set the data format firstly.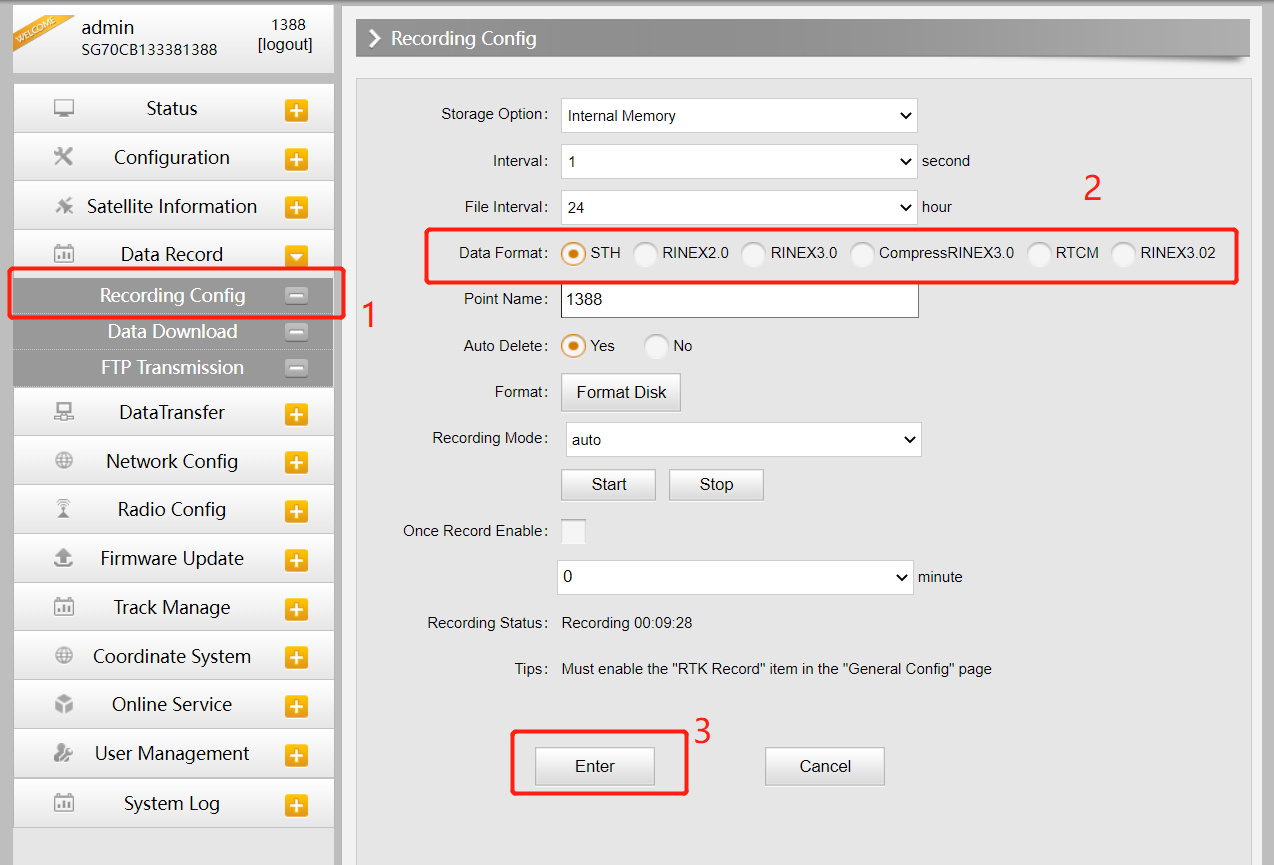 This page called WebUI. Connect the WIFI of the device called SOUTH_XXXX (the last four digits of SN). Then use the browser and input 10.1.1.1 and use the admin(username and password are the same) to load it.
If you did not set it before,for this time you can use SGO to convert it from *.sth to RINEX.


For export them, there are two ways to export static files:
First way, use USB.
1.Before you do the steps, you need to set the USB mode to flash disk with Inno7.
You can check the steps with the video attached.
2.Use the cable L7U50 or L797Y to connect the device with a PC. Then turn the device on.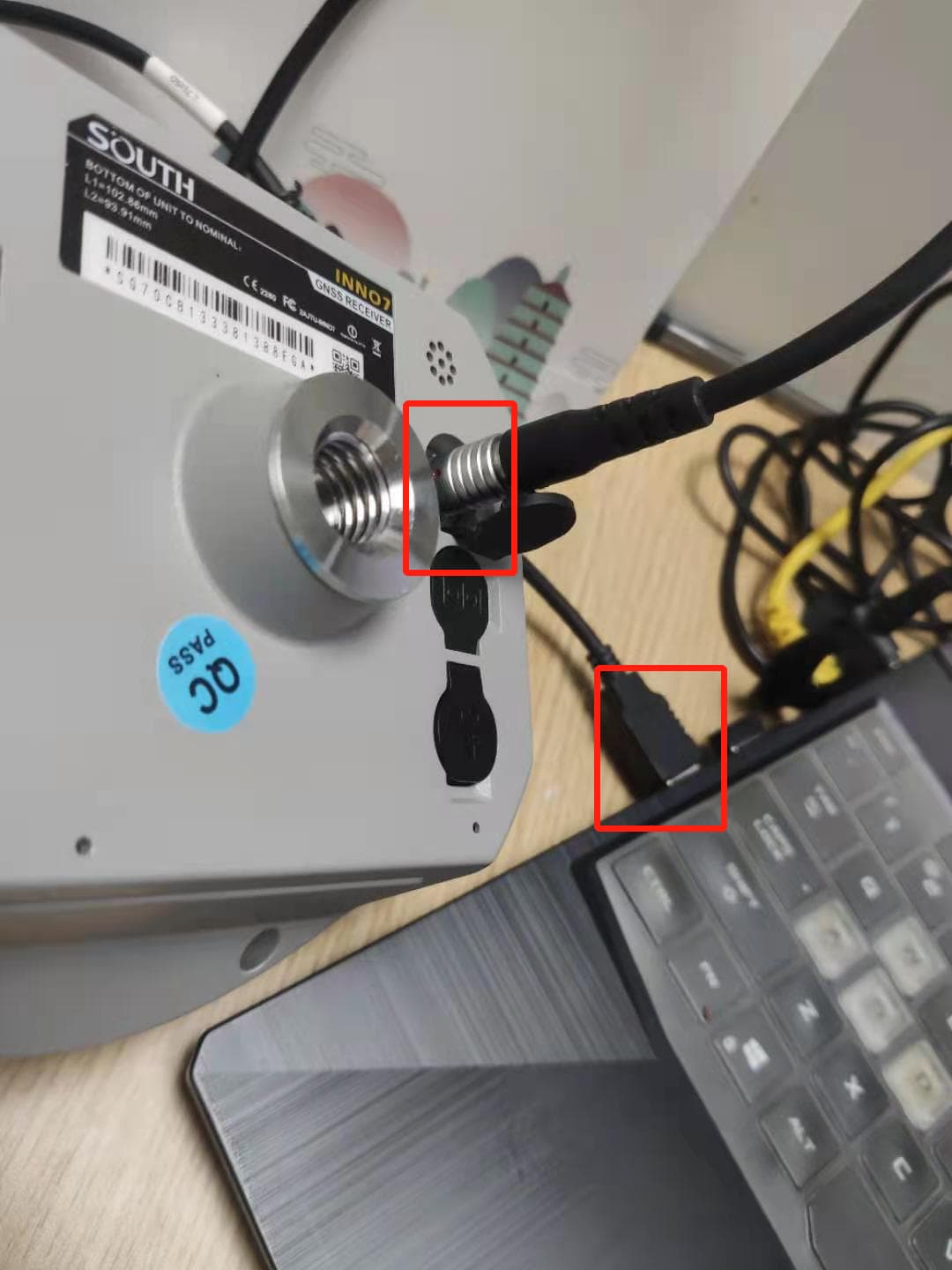 3. It will show in your PC, then you can see the static files stored folders named as the date.




4.Copy and export them.
Second way, use WebUI.
Load the WebUI, and search the date, then click download to export them.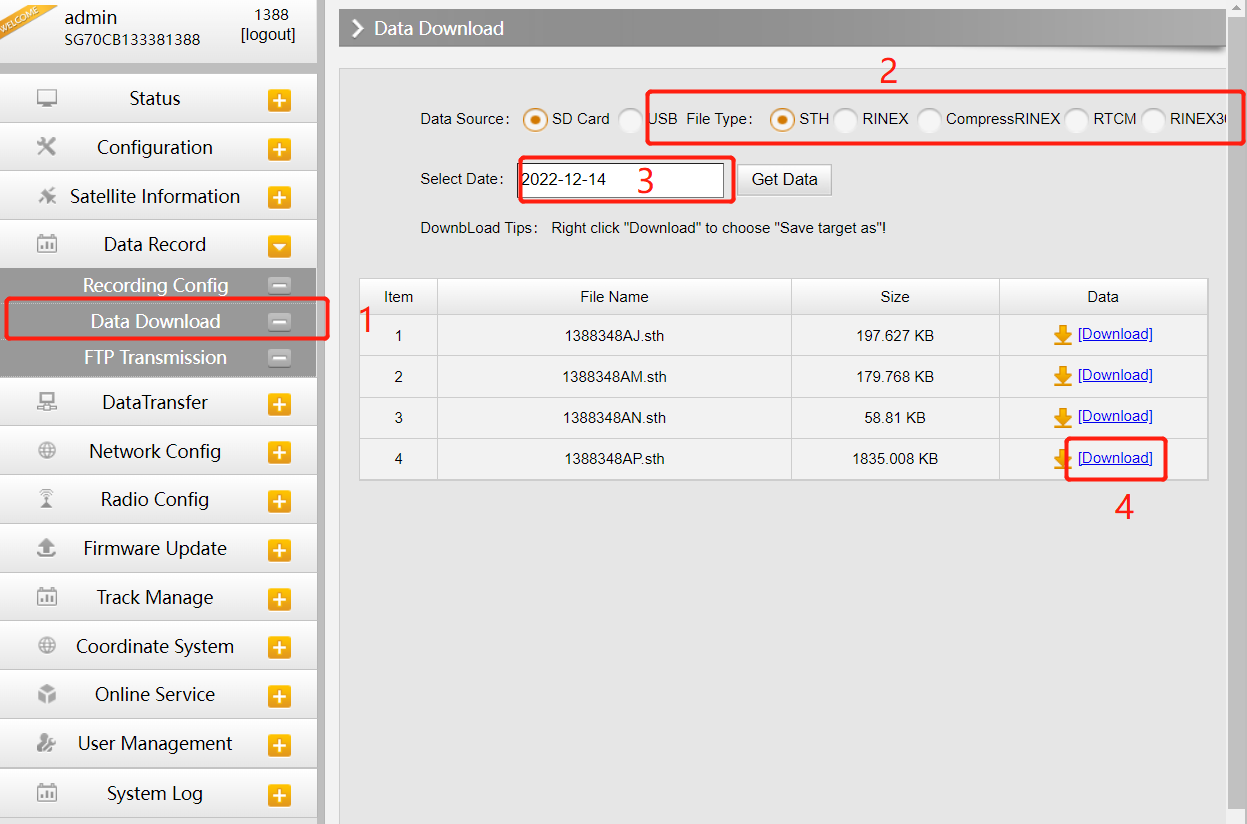 The SGO and the video are attached here.
Best Regards,
SOUTH_Tao
Thanks for the fast Service!
Can you help me with with a Antenna calibration file.
The IGS database doesnt know the INNO7 Antenna.
Best Regards
Wyrfel
Hello!


You could find the antenna calibration data of INNO7 from the website below:
Antenna Calibrations
Best Regards!