DecoderGnss Tutorial
Download the DecoderGnss software via this link:
DecoderGnss - Google Drive
Connect your GNSS receiver with a computer by 5-pin cable.
Select the connect type as serial port.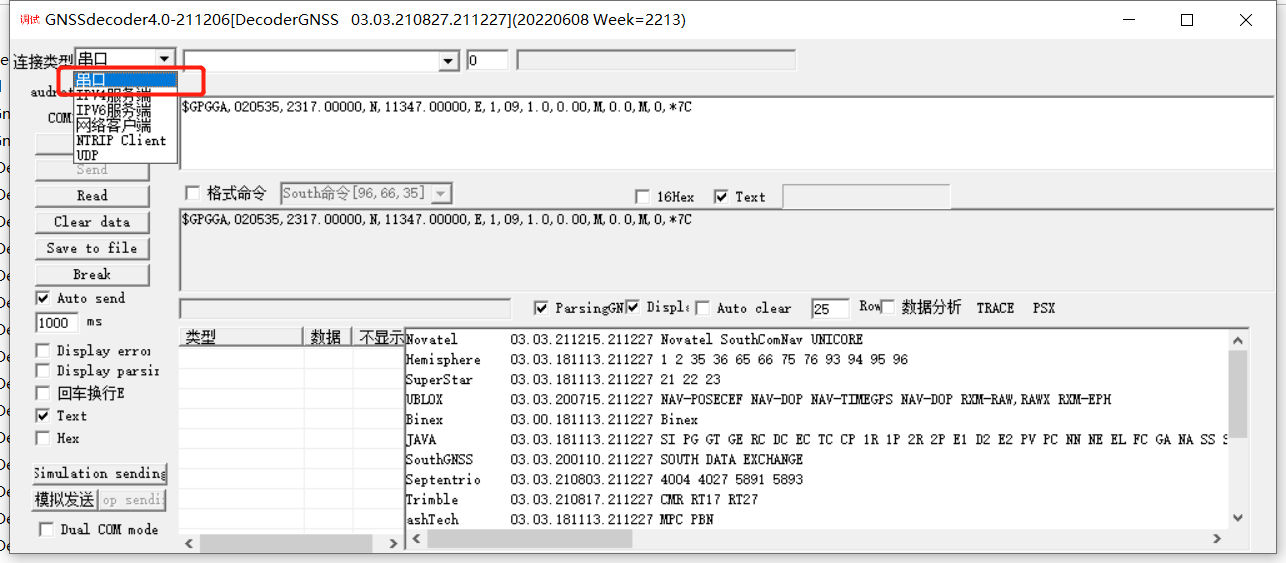 Set audrate at 115200.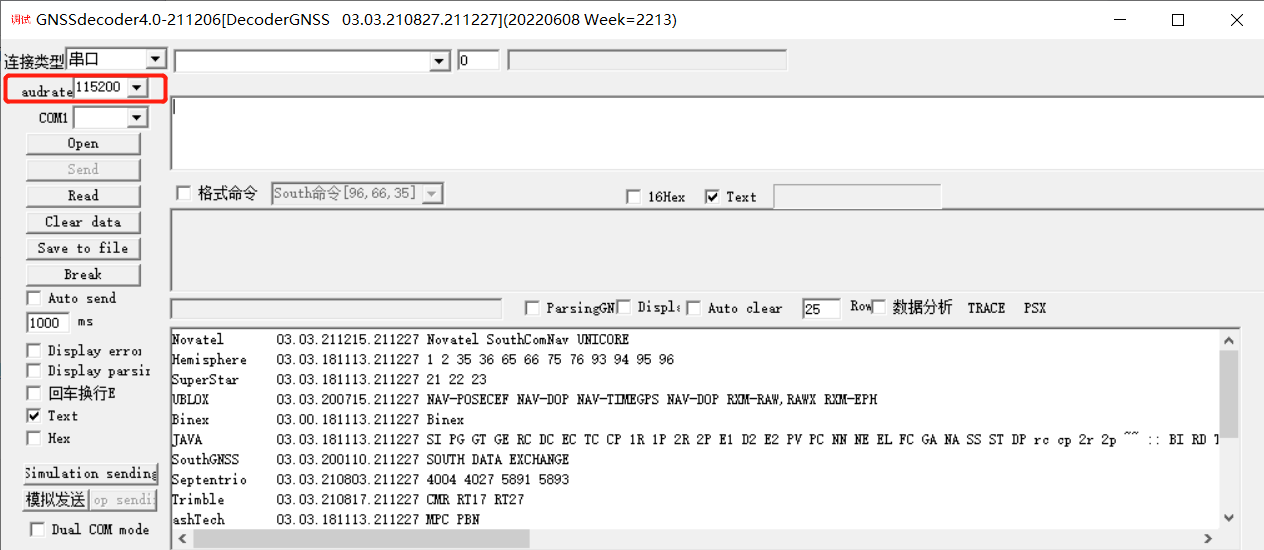 Select the correct COM.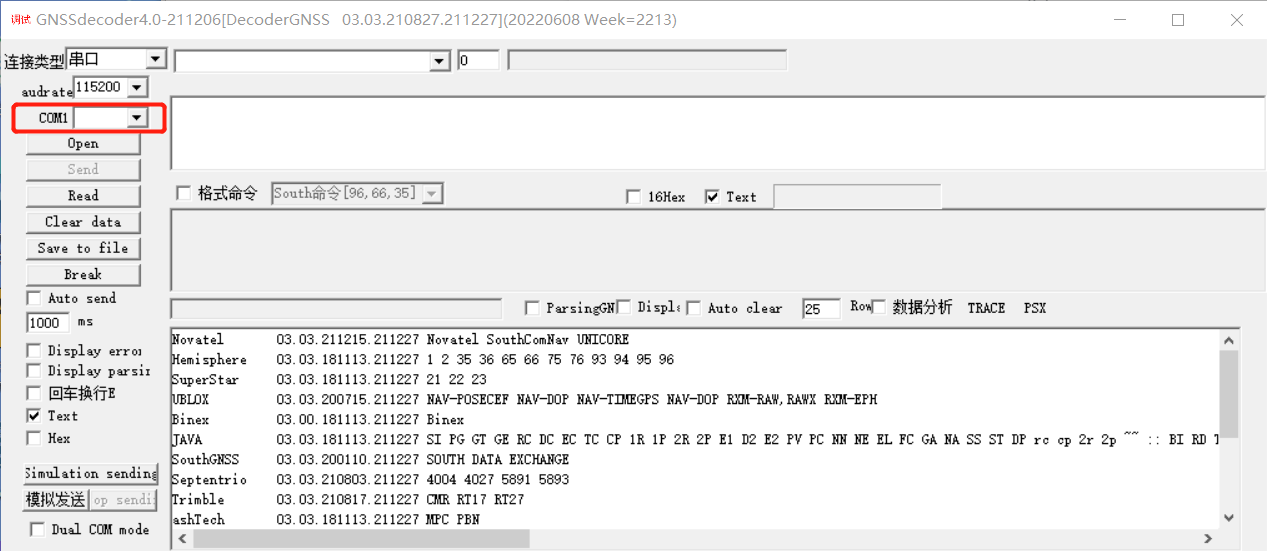 Open the device and click Open. After the device turns on, input the command to the Command Box, and click Send. There will be feedback shown in the Feedback Box.