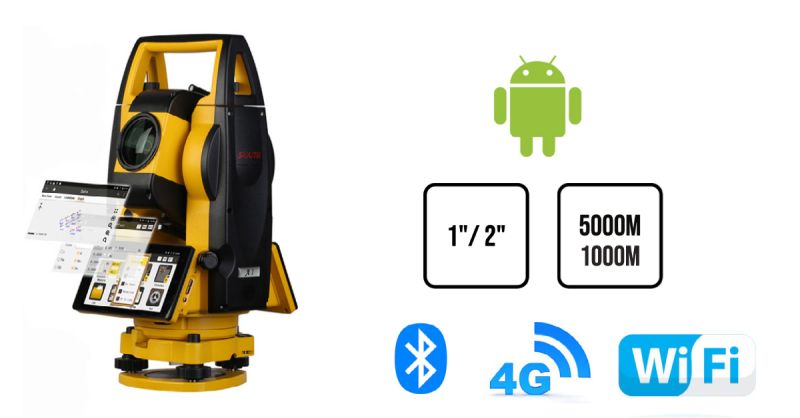 South is the only company in the market that has implemented the Android operating system in its new range of Total Stations. This innovative design and its easy-to-navigate interface makes the South A1 one of the most user-friendly Total Stations on the market.
Also, in terms of connectivity, the A1 has received an upgrade over its competition. With a built-in 4G and WiFi module, you can send your data files in real time wherever you are. This makes it easy to upload or download files from the cloud or your email while out in the field. USB cables and thumb drives are history.
On the performance side, the South A1 has not been left behind either. It is available in 2 models:
A1 (1") with an accuracy of 1mm + 1ppm
A1 (2") with an accuracy of 2mm + 2ppm
Both models can achieve a distance of 5000 meters if a prism (reflector) is used. If no prism is used (reflectorless) a distance of 1000 meters is achievable.